Added Thursday, October 13, 2011 by Action Alliance
Brochure: How Can it Be Sexual Assault if We're Married?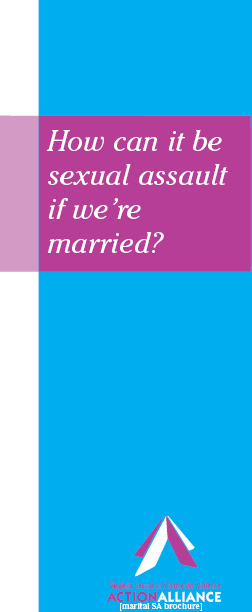 Brochure for people who are or have been sexually assaulted in the context of a marriage.
Published by Virginia Sexual & Domestic Violence Action Alliance.
Tri-fold brochure.
Order brochures and other materials from the Action Alliance.
Files
Related Resources