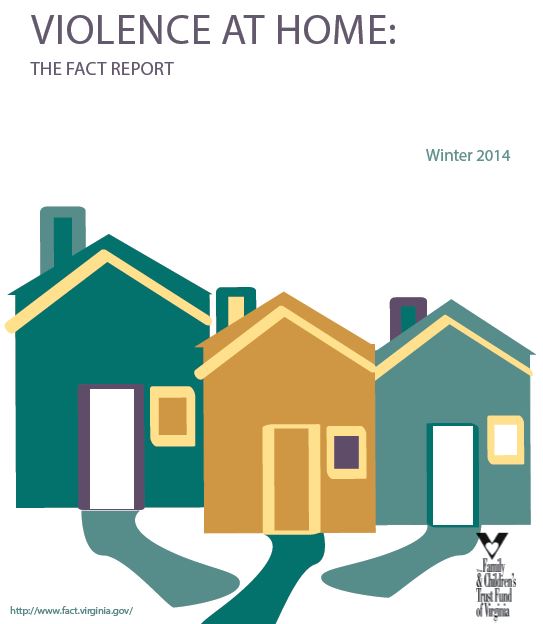 When the first Violence at Home: The FACT Report was published in 2010, information about the extent of family violence in Virginia was scattered across state agencies, often divided by the age of the
victim or the nature of the crime. The FACT Report pulled this data into one document in an easy-to-understand format. The 2014 FACT Report is now taking this mission, to provide a comprehensive view of family violence in Virginia, a step further through the creation of a dynamic, online web portal. The portal includes 18 indicators of family violence, spanning 8 years of data for many of these measures, and presents them in an interactive report format. The information contained in this publication will highlight trends and recommendations. The full data tables that were previously located in the FACT Report and Report Appendix are now found online at: http://www.fact.virginia.gov/family-violence-indicator-locality-data-tool. To ease in the transition away from the print publication to an online data portal, this year's FACT Report will also include report examples. Full step-by-step instructions for creating these reports can be found online at: http://www.fact.virginia.gov/step-by-step.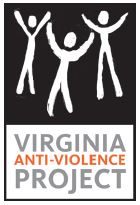 This guide was created to serve as a resource for people working with LGBTQ Virginians who might not be aware of the extent of community based resources in their areas. Includes medical, legal, community, and religious/faith resources by region (central, eastern, southern/southwest, norther, northwest, and state). Published by the Virginia Anti-Violence Project.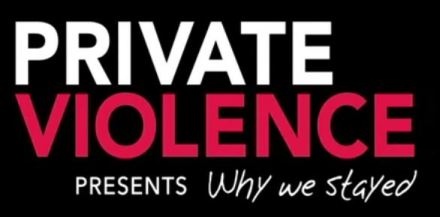 This 7-minute video is provided free by the creators of Private Violence, a feature-length documentary that explores domestic violence in the U.S. This short video features survivors Bev Gooden, Kit Gruelle, Leslie Morgan Steiner and Mildred Muhammad. It is perfect for engaging discussion via social media and in any classroom, volunteer training, survivors' group, community task force meeting, school, legal or health care setting. Click here to view the video via YouTube.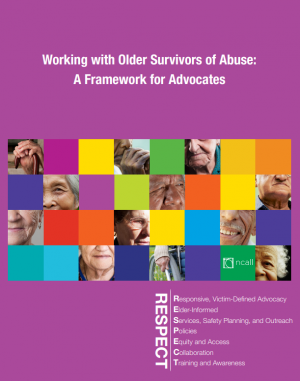 The National Clearinghouse on Abuse in Later Life (NCALL), a project of End Domestic Abuse Wisconsin, has been the sole technical assistance provider on the intersection of domestic violence, sexual assault, and elder abuse for the Office on Violence Against Women (OVW) since 1999. Through advocacy and education, NCALL strives to challenge and change the beliefs, policies, practices, and systems
that allow abuse to occur and continue. NCALL aims to improve victim safety by increasing the quality and availability of victim services and support.
As part of the shared mission to enhance the safety and quality of life of victims across the lifespan, NCALL and OVW created this toolkit in partnership with local advocates and others who serve older victims. To gather data for this toolkit, NCALL and OVW conducted a literature review, held national roundtables in 2015 and 2016 with subject matter experts to frame major issues, interviewed key stakeholders, and conducted an external review process. In addition, NCALL conducted videotaped interviews with numerous subject matter experts on key issues and topics covered in this toolkit. Hyperlinks to the video segments created from those interviews are interspersed throughout this summary report document.