Booklet: Finding Safety—Support During or After Living with an Abusive Partner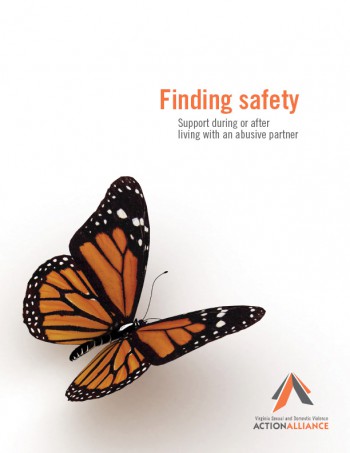 A handbook for people who are currently living with an abusive partner and/or have left an abusive partner. Topics addressed include: What is Abuse? How Does Abuse Affect You? Being Safe; Getting Help; Helping Your Children and Family Members; Allowing Time to Heal.
English and Spanish versions.
Published by Virginia Sexual & Domestic Violence Action Alliance.
12 pages.
Order brochures and other materials from the Action Alliance.
Files