Responding to COVID-19: Resources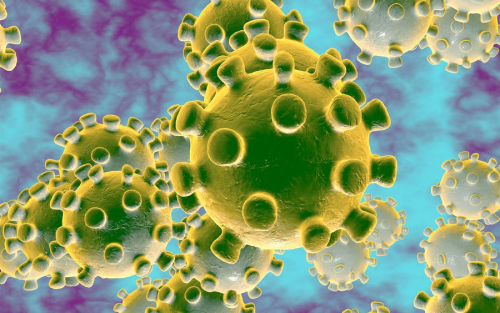 The Action Alliance has collected resources that deal with issues around responding to COVID-19, or Coronavirus, in our communities. We hope these not only provide needed information, but also help center disability justice, community care, and trauma-informed care in our our response to this situation. Click on any of the links below for additional information.
General Resources
The Virginia Department of Health's COVID-19 Website
How To Prepare Your Home for Coronavirus
Coronavirus and Parenting
Resources for SDVAs

When rendering Services:
NNEDV: Using Technology to Communicate With Survivors During a Public Health Crisis
NNEDV: Digital Written Consent to Share Information
National DV Hotline: Staying Safe During COVID-19
Your Rights as a Tenant During COVID-19 Outbreak (en español)
Corrections Agencies and Rape Crisis Centers Working Together: Five Things to Know About Confidentiality
Video Conferencing & Digital Communication Platforms: Comparison Chart
For Staff:
Paid Leave During COVID Crisis Guidance
Using CoC Program Funds for Infectious Disease Preparedness and Response
NNEDV: How to Operate as a Remote Workplace During a Public Health Crisis
NNEDV: COVID-19 Coalition Guidance for Programs
Futures Without Violence: COVID-19 Resource List
Social Justice and COVID-19 Response
"Coronavirus: Wisdom from a Social Justice Lens" episode of the Healing Justice Podcast
Caring Across Distance: Some Things to Consider Before Movement Gatherings During COVID-19 by Maryse Mitchell-Brody
Social Justice in a Time of Social Distancing by Kenneth Bailey and Lori Lobenstein
The COVID-19 Outbreak: Potential Fallout for Sexual and Reproductive Health and Rights
Please Stop Treating Me Like I'm Disposable When You Talk About The Coronavirus
Additional Resources for Facing Coronavirus/COVID-19 from Adrienne Maree Brown
Social Distancing Activities/Events/Resources
Drawing Lessons by Mo Willems at the Kennedy Center
A children's story read aloud every day (#gadbookclub on Twitter)
Netflix Party app for Chrome -- watch movies together and chat from a distance
Google Arts & Culture partnership with museums -- view exhibits at home
Online AA meetings during COVID-19
Art and Poetry for this moment
in the corona (a poem by Adrienne Maree Brown)
Wash Your Hands (a poem by Dori Midnight)
Pandemic (a poem by Lynn Ungar)
Also from NNEDV:
Cybersecurity Alert: Hackers Use Interactive Malicious COVID-19 Map to Spread Malware

The COVID-19 outbreak is developing faster than information can be spread to the public. It is a natural response to want to find whatever information is available as a means of coping with the uncertainty. Unfortunately, bad actors understand this impulse and are actively exploiting our desire for the latest information on COVID-19.
Malware intelligence researchers have discovered several malicious websites that purported to have an up-to-date map of worldwide COVID-19 cases. Visiting the website could allow hackers to place malicious software on your computer that can be used to steal your passwords, bank information, and other sensitive information.

This is a good time to remind yourself of good cyber-security practices. Avoid unknown or suspicious websites. Verify links in email or elsewhere before clicking on them. Always hover over links to find where they go before clicking and make sure you have taken steps to secure your personal computer and home network against cyber threats. Avoid using public/open wifi where possible to reduce information theft.

Online Tech Resources
• National Cyber Awareness System / Home Network Security
• Interactive Malicious Covid-19 Map to Spread Malware
• Live Coronavirus Map Used to Spread Malware
• Battling online coronavirus scams with facts:
• Malicious coronavirus map hides AZORult info-stealing malware
• Battling online coronavirus scams with facts
• State-sponsored hackers are now using coronavirus lures to infect their targets
Files