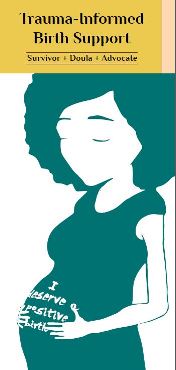 This pamphlet reviews the connections between pregnancy, childbirth, and trauma, and offers information, resources, and tips for advocates and birth doulas to support trauma-informed birth experiences for survivors of domestic violence. Published by the National Resource Center on Domestic Violence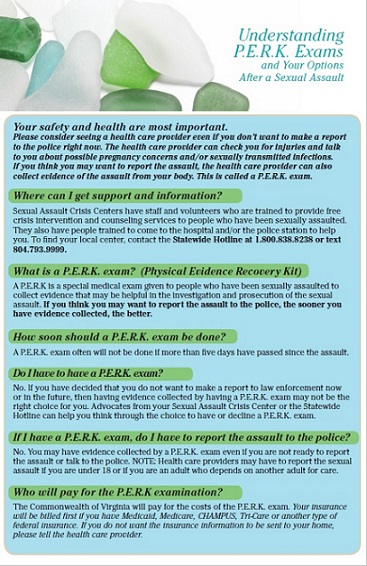 A palm card for survivors of sexual assault that provides information on P.E.R.K. exams, including "What is a P.E.R.K.?", "Do I have to have a P.E.R.K.?", "Who will pay for the exam?", "What do I need to know if I am considering having a P.E.R.K.?"
Order brochures and other materials from the Action Alliance.
"?"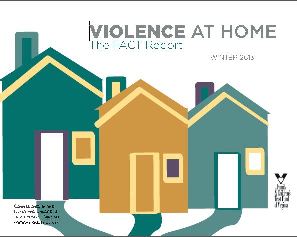 The FACT Report presents three types of indicators to communicate factors relevant to family violence in Virginia:
community context in which family violence develops;
scope of family violence experienced by individuals; and
capacity of the community to respond to family violence.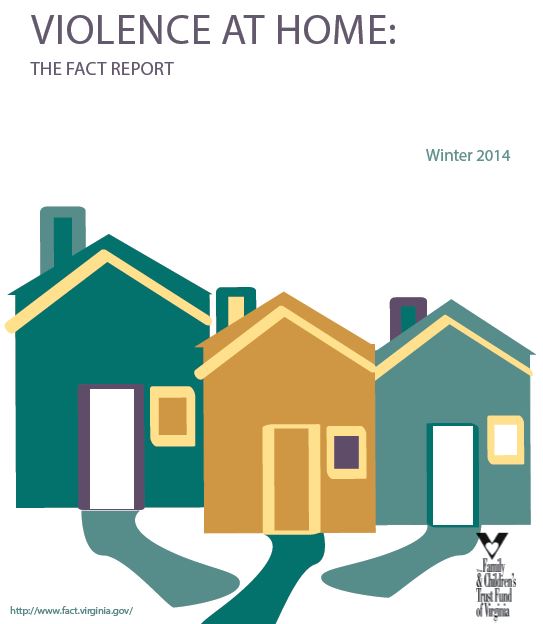 When the first Violence at Home: The FACT Report was published in 2010, information about the extent of family violence in Virginia was scattered across state agencies, often divided by the age of the
victim or the nature of the crime. The FACT Report pulled this data into one document in an easy-to-understand format. The 2014 FACT Report is now taking this mission, to provide a comprehensive view of family violence in Virginia, a step further through the creation of a dynamic, online web portal. The portal includes 18 indicators of family violence, spanning 8 years of data for many of these measures, and presents them in an interactive report format. The information contained in this publication will highlight trends and recommendations. The full data tables that were previously located in the FACT Report and Report Appendix are now found online at: http://www.fact.virginia.gov/family-violence-indicator-locality-data-tool. To ease in the transition away from the print publication to an online data portal, this year's FACT Report will also include report examples. Full step-by-step instructions for creating these reports can be found online at: http://www.fact.virginia.gov/step-by-step.
Virginia Center on Aging Abuse in Later Life Program provides professional development to those working in the fields of law enforcement, aging services, adult protective services, domestic and sexual violence, health care and more. By working collaboratively, we can put the pieces together to see and address the whole story--the whole person--the whole system and to improve the lives of victims of abuse in later life.