These tipsheets provide practical advice on creating trauma-informed services at domestic violence programs and working with survivors who are experiencing trauma symptoms and/or mental health conditions.
Recommended for domestic violence advocates:
A Trauma-Informed Approach to Domestic Violence Advocacy
Tips for Creating a Welcoming Environment
Tips for Enhancing Emotional Safety
Tips for Supporting Children and Youth Exposed to Domestic Violence: What You Might See and What You Can Do
Practical Tips for Increasing Access to Services
Tips for Discussing a Mental Health Referral with DV Survivors
Tips for Supporting Survivors with Reduced Energy
Tips for Making Connections with Survivors Experiencing Psychiatric Disabilities
A Trauma-Informed Approach to Employment Support: Tools for Practice
This handout was provided by Linda Swimm, a private practice therapist, at the workshop titled "Children's Services" at the Virginia Department of Social Services Office of Family Violence Promising Practices conference held on September 16, 2013.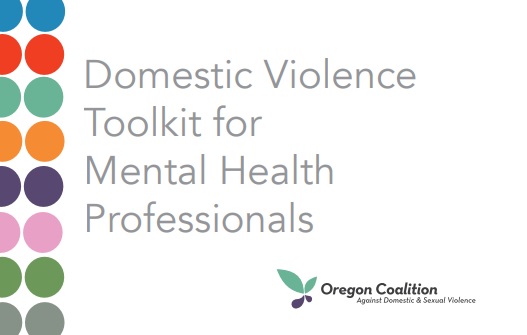 The Oregon Coalition Against Domestic & Sexual Violence (OCADSV) provides a toolkit for mental health professionals to better understand the links between mental health and domestic violence. It examines how DV is expressed and what that poses for those who are impacted by these forms of DV.
In 2009, the Code of Virginia was amended to mandate local sexual response teams (SARTs). As part of a national initiative to explore the impact of mandates on the formation, performance, and efficacy of SARTs, in 2016 the Virginia Department of Criminal Justice Services (DCJS) partnered with the Sexual Violence Justice Institute (SVJI) to explore the mandate's implications and gain insight into what SART ecosystems need to become strong and effective. The results of the project were documented in a report titled Cultivating SART Efficacy: Insights on the Impact of the Virginia Sexual Assault Response Team Mandate. The report highlights the ripple effects of the mandate's passing, lingering questions, and insights and ideas for resources to support SART growth, strength, and sustained success.
TO VIEW THE RECORDED WEBINAR, CLICK HERE. (You will be required to "register" before viewing the recording)
Topics addressed:
· Impact of the mandate on the growth of Virginia SARTs
· Impact of the mandate on SART efficacy
· Challenges of mandate implementation
· Other notable events that occurred as a result of the mandate
· 7 Elements of a healthy SART Ecosystem
· Considerations and resources for enhancing SARTs
For More Information, Contact:
Jennifer Kline
(804) 225-3456
Kristina Vadas
(804) 786-7802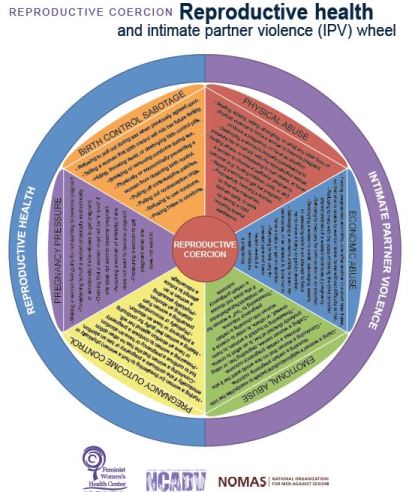 The Feminist Women's Health Center, The National Coalition Against Domestic Violence, and the National Organization for Men Against Sexism partnered together to create this toolkit in an effort to bridge the gap between the fields of reproductive health and domestic violence. This toolkit provides credible, unbiased information for women and individuals working in the domestic violence and reproductive health communities. It is designed to empower women to take control of their own reproductive health, and to help domestic violence and healthcare workers recognize the intersections between their fields and respond with practical solutions.