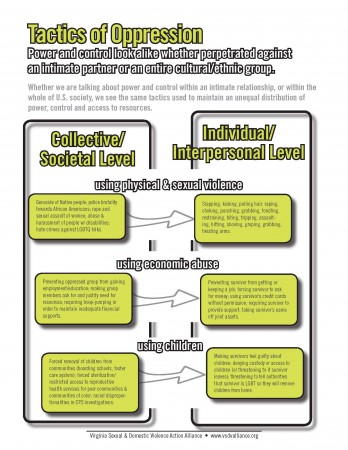 Power and control look alike whether perpetrated against an intimate partner or an entire cultural/ethnic group.
Whether we are talking about power and control within an intimate relationship, or within the whole of U.S. society, we see the same tactics used to maintain an unequal distribution of power, control and access to resources.
This handout outlines examples of oppressive tactics used to control individuals in the context of intimate relationships compared with similar tactics used by government entities to control entire ethnic or cultural groups and communities.
Attribution: Content developed by Nathaniel Shara for 2012 Northwest Network Q&A for Advocates Training, Seattle WA - nathan@nwnetwork,org. Used with permission.
NNEDV (National Network to End Domestic Violence) is pleased to announce the launch of their new Toolkit for Law Enforcement & Legal Professionals on Understanding & Investigating Technology Misuse. This toolkit was developed to meet the needs of law enforcement, attorneys, court personnel, community corrections officers, and other professionals to better serve survivors of technology-facilitated abuse. It provides thorough guides and resources on evidence collection for some of the most common technologies misused by abusers and perpetrators.
Click here to view these resources.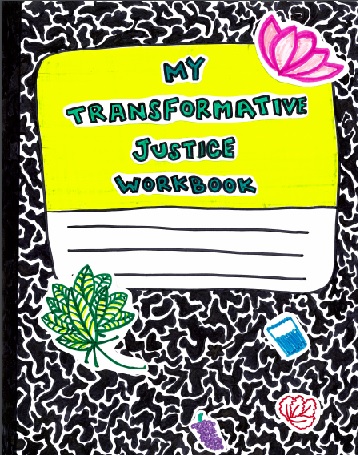 This workbook was collaboratively created by staff of the Virginia Anti-Violence Project (VAVP) and the Virginia Sexual & Domestic Violence Action Alliance (Action Alliance) after 6+ months of conversations and a desire to engage our communities around Transformative Justice and how we both respond to and prevent violence outside of state-based systems that target and criminalize people of color ( particularly black people and communities), queer and trans people, poor folks, immigrants and undocumented communities, disabled folks, and other marginalized communities.
Click here to download the workbook.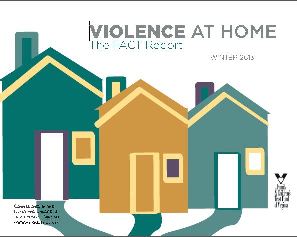 The FACT Report presents three types of indicators to communicate factors relevant to family violence in Virginia:
community context in which family violence develops;
scope of family violence experienced by individuals; and
capacity of the community to respond to family violence.