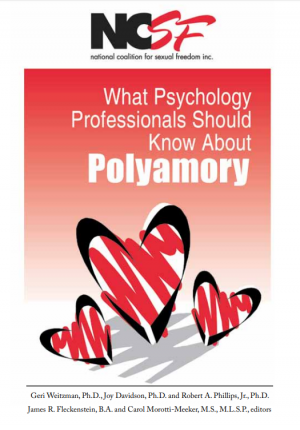 The booklet is the result of collaboration among a small but dedicated group of activists and professionals – some polyamorous, some not – who believe that polyamory represents a serious relationship option deserving of respect and understanding among helping professionals and the broader public alike. The independent work of Dr. Geri Weitzman, Dr. Robert Phillips and [Dr. Joy Davidson], woven here into a single integrated text, provides a great introduction for the helping professional to begin educating her/himself on this form of relationship configuration.
Get tips about creating materials that are accessible to everyone you work with. Learn "Why A Transcript Is Not Enough To Make Your Videos Compliant With Accessibility Laws" in this blog by 3PlayMedia.
This Power Point presentation was developed and presented by Anne Menard, from the National Resource Center on Domestic Violence, for the Virginia Department of Social Services Office of Family Violence Promising Practices Conference on September 16, 2013.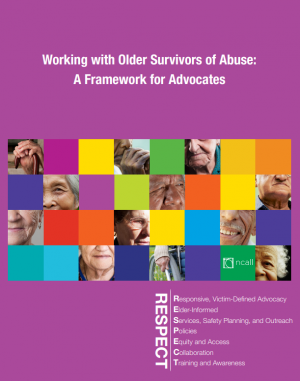 The National Clearinghouse on Abuse in Later Life (NCALL), a project of End Domestic Abuse Wisconsin, has been the sole technical assistance provider on the intersection of domestic violence, sexual assault, and elder abuse for the Office on Violence Against Women (OVW) since 1999. Through advocacy and education, NCALL strives to challenge and change the beliefs, policies, practices, and systems
that allow abuse to occur and continue. NCALL aims to improve victim safety by increasing the quality and availability of victim services and support.
As part of the shared mission to enhance the safety and quality of life of victims across the lifespan, NCALL and OVW created this toolkit in partnership with local advocates and others who serve older victims. To gather data for this toolkit, NCALL and OVW conducted a literature review, held national roundtables in 2015 and 2016 with subject matter experts to frame major issues, interviewed key stakeholders, and conducted an external review process. In addition, NCALL conducted videotaped interviews with numerous subject matter experts on key issues and topics covered in this toolkit. Hyperlinks to the video segments created from those interviews are interspersed throughout this summary report document.