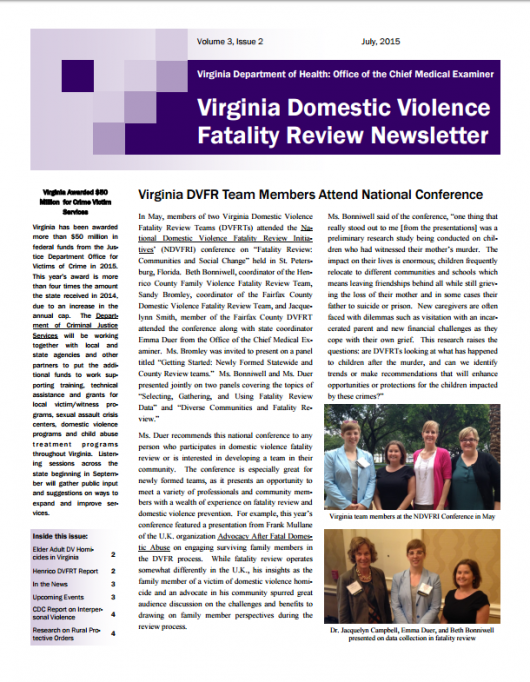 The Virginia Office of the Chief Medical Examiner makes news and resources available to local and regional Domestic Violence Fatality Review Teams through a semi-annual newsletter. The July, 2015 issue features a recap of the 2015 National Domestic Violence Fatality Review Initiative Conference and recent data on elder abuse deaths in Virginia. Previous issues can be found here: http://www.vdh.virginia.gov/medexam/dvfr/newsletters.htm
The January 2016 issue of the Virginia Domestic Violence Fatality Review Newsletter can be found here.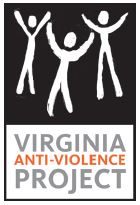 This guide was created to serve as a resource for people working with LGBTQ Virginians who might not be aware of the extent of community based resources in their areas. Includes medical, legal, community, and religious/faith resources by region (central, eastern, southern/southwest, norther, northwest, and state). Published by the Virginia Anti-Violence Project.
The Virginia Violent Death Reporting System has produced two recent reports on violent death in Virginia:
The Eductional Fund to Stop Gun Violence recently issued an overview of policy issues surrounding fatal domestic violence involving firearms in Virginia. The full report can be found here.