The Volunteer Training Curriculum for Virginia'sSexual and Domestic Violence Agenciess provides 32 hours of activities designed to meet training standards for volunteers. The curriculum includes everything needed to conduct the trainings – a timed outline with learning objectives, handouts, and materials for activities.
Session 8 is 3 hours and includes information on the co-occurence of mental health, suicide, and substance abuse issues. Also includes informatoin on the impact of working with trauma survivors.
Get tips about creating materials that are accessible to everyone you work with. Learn "Why A Transcript Is Not Enough To Make Your Videos Compliant With Accessibility Laws" in this blog by 3PlayMedia.
This Power Point presentation was developed and presented by Anne Menard, from the National Resource Center on Domestic Violence, for the Virginia Department of Social Services Office of Family Violence Promising Practices Conference on September 16, 2013.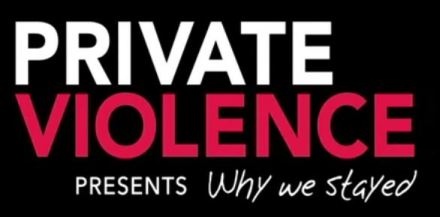 This 7-minute video is provided free by the creators of Private Violence, a feature-length documentary that explores domestic violence in the U.S. This short video features survivors Bev Gooden, Kit Gruelle, Leslie Morgan Steiner and Mildred Muhammad. It is perfect for engaging discussion via social media and in any classroom, volunteer training, survivors' group, community task force meeting, school, legal or health care setting. Click here to view the video via YouTube.
Over the years, the World Privacy Forum has developed this list of resources for opting out of publicly searchable data storage sites. The list does not contain all opt outs that are available. Rather, it contains the opt outs that important and will be the most useful to the most consumers. This can be a helpful resource to survivors who have relocated or would like to be sure that their private information remains as private as possible. It is also a good practice for everyone to learn how their data is stored, sold, and available very easily, and how to take back some control over the sea of information available to those who know where to access it.
In this list, some opt outs can be done by phone, some have to be sent in a letter via postal mail, and some can be accomplished online. Some opt outs last forever, some have time limits, and others can be changed at will.
To view this resource, click here.