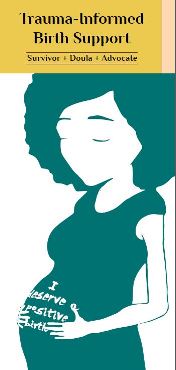 This pamphlet reviews the connections between pregnancy, childbirth, and trauma, and offers information, resources, and tips for advocates and birth doulas to support trauma-informed birth experiences for survivors of domestic violence. Published by the National Resource Center on Domestic Violence
This page from the National Congress of American Indians helps to briefly review the application of VAWA as it relates to Tribal communities. Their intent is to push for more inclusion of tribe rights and power to enforce legal and community action towards those who are not included in the VAWA understanding of sexual violence. Current law only allows for tribes to act to address domestic violence towards women only, and limits the ability to prosecute offenders who are not tribal members.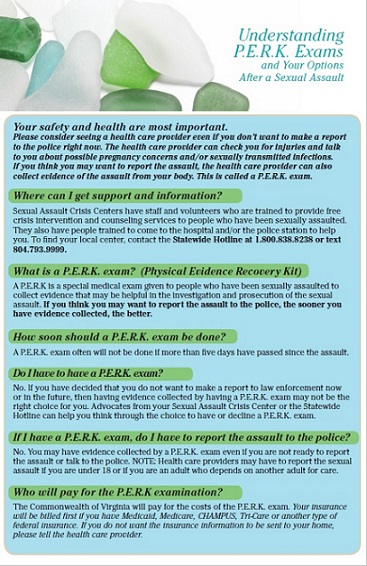 A palm card for survivors of sexual assault that provides information on P.E.R.K. exams, including "What is a P.E.R.K.?", "Do I have to have a P.E.R.K.?", "Who will pay for the exam?", "What do I need to know if I am considering having a P.E.R.K.?"
Order brochures and other materials from the Action Alliance.
"?"
Researchers from the Department of Veterans Affairs (VA) and Department of Defense (DOD) recently released findings of a new study called Prospective Post-Traumatic Stress disorder Symptom Trajectories in Active Duty and Separated Military Personnel, which examines Post Traumatic Stress Disorder (PTSD) symptoms in Veterans, compared with active-duty populations.
This is the first known study comparing PTSD symptom trajectories of current service members with those of Veterans, and is the product of a collaborative effort from VA and DOD researchers analyzing data from the Millennium Cohort Study (MCS), the largest prospective health study of military service members.
To learn more about the study itself, click here.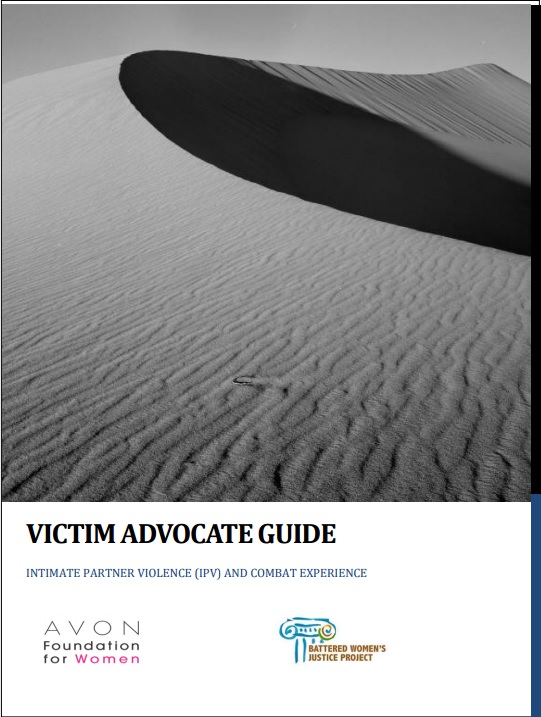 Most people returning from war zones will have stress reactions and will need to readjust to being home. It's important that advocates understand these stress reactions and their relationship to IPV in order to provide effective information and referrals to victims whose partners have been exposed to the trauma of combat and are exhibiting violent or abusive behavior.
This guide will help answer some important questions related to helping those with combat experience and their families return to and readjust for civilian life.