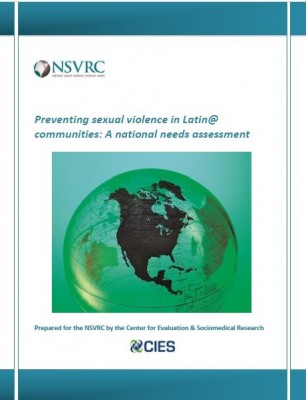 A significant proportion of people living in the United States are of Latin@ origin – about 16%, or 50.5 million, as of 2010 (U.S. Census Bureau, 2011). But the few existing studies on sexual violence against Latin@s have shown a lack of culturally relevant services for Latin@ survivors to be a substantial need. One in six Latina women report sexual victimization in their lifetime (Cuevas & Sabina, 2010). Latin@s encounter more barriers to seeking services than non-Latin@s, especially if they are immigrants (Ingram, 2007). Latin@s are also less likely to report rape victimization (Tjaden & Thoennes, 2000).
Therefore, the purpose of this needs assessment was to guage the following:
1. Who are the key groups/organizations engaging in and/or supporting sexual violence prevention and intervention in Latin@ and/or Spanish-speaking communities?
2. What are the resource needs of advocates, counselors, and other professionals in the field engaging in sexual violence prevention and intervention in Latin@ and/or Spanish-speaking communities?

3. What is the cultural competency and Spanish-language capacity of programs and organizations to serve Latin@ and/or Spanish-speaking communities?

4. What is the most effective role of the NSVRC in supporting advocates working with Latin@ and/or Spanish-speaking communities?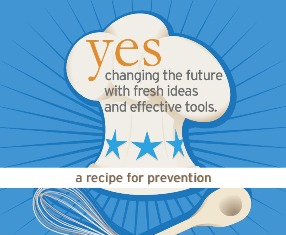 A lighthearted way to explain the necessary ingredients for cooking up successful prevention efforts.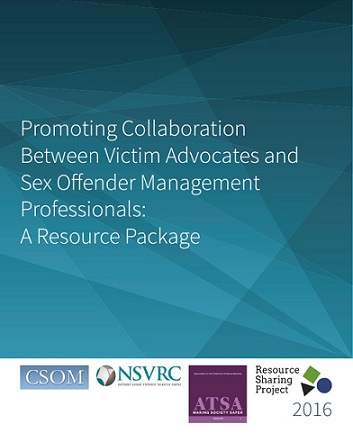 This document was developed collaboratiely by the Center for Sex Offender Management, National Sexual Violence Resource Center, Resource Sharing Project, Association for the Treatment of Sexual Abusers, Office of Violence Against Women, Office of Sex Offender Sentencing, Monitoring, Apprehending, Registering, and Tracking (S.M.A.R.T.) This resource can be used for cross-training, self-learning, fostering dialogue among new or developing teams, public education, or otherwise supporting multidisciplinary collaboration to respond to sexual violence.

TOD@S (Transforming Ourselves through Dialogue, Organizing, and Services) is an interagency collaboration between The Hispanic Black Gay Coalition, The Violence Recovery Program at Fenway Health, The Network / La Red, and Renewal House (a program of the Unitarian Universalist Urban Ministry) in Boston, Massachusetts. Their mission is to improve and increase access to intervention and prevention services for Black and Latin@ lesbian, gay, bisexual, transgender, and queer (LGBTQ) people affected by partner abuse.
They have created a Community Needs Assessment and Action Plan as well as a training for community service providers.
In 2004, the Virginia General Assembly passed legislation stating that "the Department of Criminal Justice Services shall promote the use of local and regional sexual assault response team policy and protocol, established pursuant to subdivision 46 of §9.1-102 of the Code of Virginia, as an integral part of an effective coordinated community response to sexual assault" (Virginia Acts of Assembly, Chapter 980). The Code directs that DCJS shall "establish training standards and publish a model policy and protocols for local and regional sexual assault response teams" (§9.1-102). In accordance with these legislative mandates, DCJS developed these guidelines based on review of existing state and national protocols and best practices and consultations with local Virginia sexual assault response team members. This model protocol focuses on adult sexual assault.