This contact list provides the current names and contact information of participating partners in the Virginia Community Defined Solutions partnership grant.
With funding from the U.S. Department of Justice, Office on Violence Against Women (OVW) (OVW grant 2012-TA-AX-K003), the American Institutes for Research's National Center on Family Homelessness has completed a comprehensive review of transitional housing for survivors of domestic and sexual violence. The report and accompanying media, released in early 2017, look closely at the programs, the diverse individuals and families served, the varied operating environments, the types of challenges faced, and the range of approaches taken.
The report is built around interview data from in-depth conversations with more than 120 current and former OVW grantees. In addition to hundreds of comments from providers, each of the report's 12 chapters, on different aspects of the subject, contains information from and links to pertinent literature and online resources. As a whole, the report provides a robust and detailed snapshot of transitional housing programs, illustrating the essential role they play for survivors, and the importance of a survivor-centered, trauma-informed approach that reflects local conditions. The report and accompanying webinars, podcasts, and broadsides can be accessed at http://www.air.org/THforSurvivors/.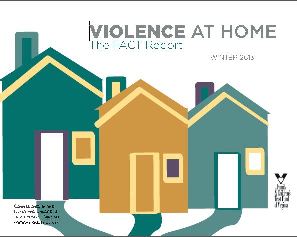 The FACT Report presents three types of indicators to communicate factors relevant to family violence in Virginia:
community context in which family violence develops;
scope of family violence experienced by individuals; and
capacity of the community to respond to family violence.
From the National Sexual Assault Coalition Resource Sharing Project:
As coalitions, may we lobby? Should we? It all seems so unclear, and many coalitions struggle with the particulars of lobbying. By its nature, a coalition is the advocacy organization for the state or territory on issues related to sexual violence. Coalitions may and should lobby. This resource presents the current federal guidelines and limitations as they affect coalitions and any coalition staff responsible for lobbying. State provisions also apply and you will need to seek out resources and legal assistance in your state or territory to help your coalition navigate and maintain compliance with any restrictions on lobbying.