This 8-page resource published by the Women of Color Network as part of their Facts & Stats Collection provides a general overview of abuse later in life. It includes a chart of types of elder abuse, including physical abuse, emotional abuse, neglect, sexual abuse, financial exploitation, and healthcare fraud/abuse. Also included are sections highilighting specific issues and distinguishing dynamics that confront communities of color, including Latino/Hispanic, Native American/Alaskan Indian, Asian & Pacific Islander, and African American. Concludes with a great list of resources, both for elders and for communities of color.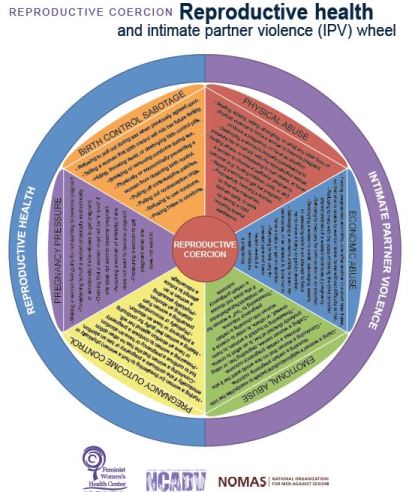 The Feminist Women's Health Center, The National Coalition Against Domestic Violence, and the National Organization for Men Against Sexism partnered together to create this toolkit in an effort to bridge the gap between the fields of reproductive health and domestic violence. This toolkit provides credible, unbiased information for women and individuals working in the domestic violence and reproductive health communities. It is designed to empower women to take control of their own reproductive health, and to help domestic violence and healthcare workers recognize the intersections between their fields and respond with practical solutions.

This Issue Brief provides an overview of research findings about the impact of intimate partner violence on children in the home. Information is presented to help advocates, professionals,
researchers and community members identify and address the needs of these children. However, understanding the impact of intimate partner violence is just the first step. Once a child has been
asked to share his or her experience, it becomes a matter of necessity to have a strategy in place to help that child.
This FACT Issue Brief identifies forms of family violence and abuse faced by older adults and summarizes research on effective ways communities and households can identify and prevent further abuse. Promising strategies designed to protect the safety and security of the older adult population within the Commonwealth of Virginia are highlighted.
This handout was provided by Santa Sorenson from the Richmond Peace Education Center at the workshop titled "Conflict Resolution" at the Virginia Department of Social Services Office of Family Violence Promising Practices conference on September 16, 2013.