Safety is a primary concern for domestic violence shelters. New technology has created opportunities for safety to be compromised. However, technology also provides many ways for all of us to communicate and stay in contact with our family, friends, and others in our social network and has become part of our everyday lives. This document offers domestic violence advocates guidance on integrating discussions about technology into their safety planning with residents of the domestic violence shelter, as well as with survivors receiving non-residential services.
Technology has a major impact on survivors of abuse. It can be used by a survivor to access help, to strategically maintain safety and privacy, and to remain connected to family and friends. It is often used to prove guilt and hold offenders accountable. Yet, technology, in its various forms, is also misused by abusers and perpetrators in crimes of domestic violence, sexual assault, stalking, and trafficking. The National Network to End Domestic Violence has developed Technology Safety Planning with Survivors to address how technology impacts the safety, privacy, accessibility, and civil rights of victims.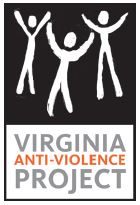 Report of a 10-month study completead in 2008 and conducted by the Virginia Anti-Violence Project. The study included a survey of 1,000 individuals who identified as LGBTQ Virginians and addressed their experiences of sexual, intimate partner, and hate violence. They study also included a questionnaire for sexual and domestic violence agencies and LGBTQ service organizations regarding the services they offer LGBTQ individuals experiencing violence. 59 pages, includes survey and questionnaire.
NNEDV (National Network to End Domestic Violence) is pleased to announce the launch of their new Toolkit for Law Enforcement & Legal Professionals on Understanding & Investigating Technology Misuse. This toolkit was developed to meet the needs of law enforcement, attorneys, court personnel, community corrections officers, and other professionals to better serve survivors of technology-facilitated abuse. It provides thorough guides and resources on evidence collection for some of the most common technologies misused by abusers and perpetrators.
Click here to view these resources.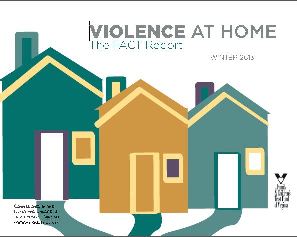 The FACT Report presents three types of indicators to communicate factors relevant to family violence in Virginia:
community context in which family violence develops;
scope of family violence experienced by individuals; and
capacity of the community to respond to family violence.