The January 2016 issue of the Virginia Domestic Violence Fatality Review Newsletter can be found here.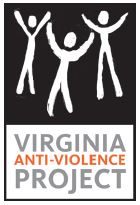 This guide was created to serve as a resource for people working with LGBTQ Virginians who might not be aware of the extent of community based resources in their areas. Includes medical, legal, community, and religious/faith resources by region (central, eastern, southern/southwest, norther, northwest, and state). Published by the Virginia Anti-Violence Project.
The Virginia Violent Death Reporting System has produced two recent reports on violent death in Virginia:
The Eductional Fund to Stop Gun Violence recently issued an overview of policy issues surrounding fatal domestic violence involving firearms in Virginia. The full report can be found here.
Get tips about creating materials that are accessible to everyone you work with. Learn "Why A Transcript Is Not Enough To Make Your Videos Compliant With Accessibility Laws" in this blog by 3PlayMedia.