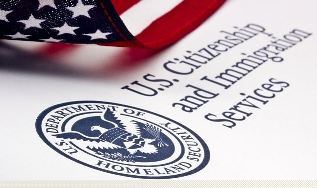 This Resource Guide was developed by the Department of Homeland Security Council on Combating Violence Against women and includes summaries and links to programs, initiatives, training, and services that can be leveraged by communities across the country to combat these types of crimes. For foreign victims, immigration relief stabilizes a victim's status in the U.S., which enables the victim to feel a level of security and report the crime. This Resource Guide provides an overview of immigration relief and support for victims.

TOD@S (Transforming Ourselves through Dialogue, Organizing, and Services) is an interagency collaboration between The Hispanic Black Gay Coalition, The Violence Recovery Program at Fenway Health, The Network / La Red, and Renewal House (a program of the Unitarian Universalist Urban Ministry) in Boston, Massachusetts. Their mission is to improve and increase access to intervention and prevention services for Black and Latin@ lesbian, gay, bisexual, transgender, and queer (LGBTQ) people affected by partner abuse.
They have created a Community Needs Assessment and Action Plan as well as a training for community service providers.
The National Center on Elder Abuse (NCEA) has collected all of its products (reports, webinars, podcasts, databases, etc.) in one location for easy access and availability.
Click the following links for more information on:
Elder Rights Resources - Prevention of elder abuse, legal assistance, world elder abuse awareness, and more
NCEA publications - These include information on LGBT elder concerns, financial abuse and exploitation, culturally-specifc resources, persons with disabilities, and more
Virginia-specifc state resources for elders
Supports and Tools for Elder Abuse Prevention
The Reframing Elder Abuse Project - a communications strategy and toolkit that reimagines our cultural dialogue on elder abuse
These documents are samples of supplemental report forms that law enforcement agencies can use when documenting domestic violence and/or strangulation incidents. These forms are samples and intended to provide a framework that and local law enforcement agencies and community teams can adapt for their own use.

This four page document outlines specific information on the broad range of offenses perpetrated against people age 60 and beyond, and discusses how advocates can respond to the special needs of older sexual violence victims.