PREA Part 3: NOW WHAT? PREA IN PRACTICE: Implementing PREA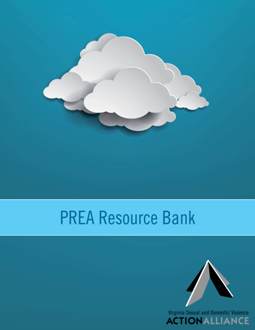 PREA is the first United States federal law dealing with the sexual abuse/assault of people who are incarcerated. The PREA Resource Bank, which offers a collection of essential PREA resources, research, toolkits, templates, and training, is divided into 7 sections.
Part 2, Now What? PREA in Practice, drills down into implementing PREA for both advocates and correctional facilities. Here you will find toolkits, model policies and MOUs, operating procedures, guides, printable brochures, and checklists.
Files
Related Resources