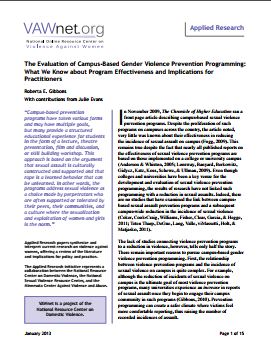 Colleges and universities have been a key venue for the development and evaluation of sexual violence prevention programming. However, there are no studies demonstrating a link between campus-based sexual assault prevention programs and a subsequent campus-wide reduction in the incidence of sexual violence (Coker, Cook-Craig, Williams, Fisher, Clear, Garcia, & Hegge, 2011; Teten Tharp, DeGue, Lang, Valle, Massetti, Holt, & Matjasko, 2011).
Nevertheless, there remain important reasons to pursue campus-based gender violence prevention programming:
Prevention programming can create a safer climate where victims feel more comfortable reporting, actually raising the number of recorded incidences of assault.
Using a decrease in the incidence of sexual assault as the only measure of success for prevention programs ignores many other short- and intermediate-term goals that are conceptually linked to a reduction in sexual assault, such as increasing students knowledge about rape and changing attitudes related to rape so that students are less likely to blame victims (Anderson & Whiston, 2005; Lonsway, Banyard, Berkowitz, Gidycz, Katz, Koss, Schewe, & Ullman, 2009).
Research shows that a significant number of woman experience sexual violence while in college (Fisher, Cullen, & Turner, 2000; Koss, Gidycz, & Wisniewski, 1987; Krebs, Lindquist, Warner, Fisher, & Martin, 2007; Black et. al., 2011).
The Universal Declaration of Human Rights (Article 16) states that "marriage shall be entered into only with the free and full consent of the intending spouses." As such, forced marriage is a clear violation of human rights.
The tactics used to force someone into marriage or to punish him or her for leaving a forced marriage are also human rights violations. The life of someone forced into marriage may consist of daily abuses, including rape, forced labor, domestic violence, and deprivation of the right to education, which can result in severe and long-term harm, including deteriorating medical and mental health.
The Tahirih Justice Institute's www.preventforcedmarriage.org website is an incredibly useful tool that serves as a resource library for service providers and includes over 10 recorded webinars on different topics related to providing services to forced marriage survivors and individuals at risk, as well as research papers, including the 2011 survey study on "Forced Marriage in Immigrant Communities in the United States", recommended books, and a news archive.
Also, check out the Forced Marriage 101 Webinar and the attached brochure and fact sheet to learn more about how forced marriage impacts individuals in the United States.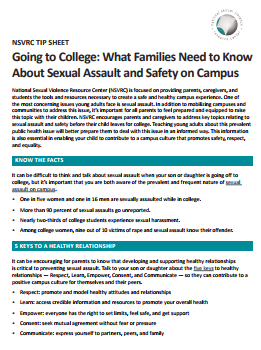 Sexual assault is a widespread problem on college campuses. This tip sheet provides information for families to discuss regarding campus sexual assault as well as safety, consent, and healthy relationships. A list of questions to ask about how your child's college handles sexual assault is also included.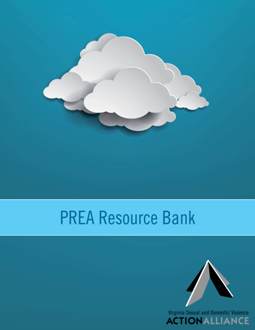 PREA is the first United States federal law dealing with the sexual abuse/assault of people who are incarcerated. The PREA Resource Bank, which offers a collection of essential PREA resources, research, toolkits, templates, and training, is divided into 7 sections.
Part 5, Corrections in Focus, provides tools and resources specific to people working in the corrections field.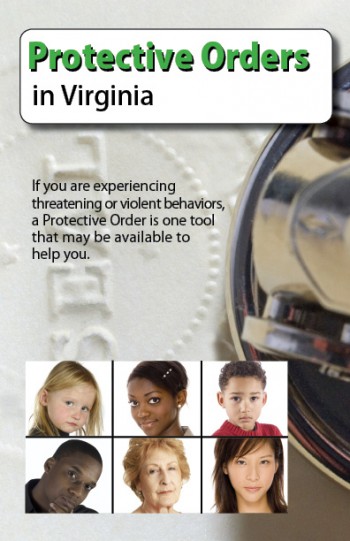 A pamphlet that thoroughly and plainly describes Virginia's Protective Order process. Includes: What is a Protective Order (P.O.)? Who is eligible to ask for one? Where to request a P.O.? What are the 3 types of P.O.s? What can a P.O. do? How do I ask for an Emergency P.O.? Where do I go to petition for a Family Abuse P.O.? Where do I petition for a (General District Court) Protective Order? Now that I have a P.O., what do I need to know? Also includes information about Protective Orders for teen dating violence, and guidance for the Lesbian/Gay/Bi-Sexual/Transgender (LGBT) Community. 16 pages. Published July 2011.
Order brochures and other materials from the Action Alliance.