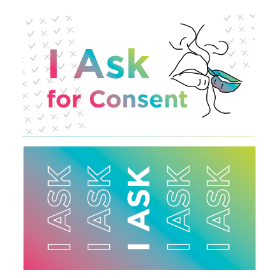 Sexual Assault Awareness Month (observed annually in April) is a campaign to raise public awareness about sexual violence and educate communities on how to prevent it. The campaign theme, I Ask, champions the message that asking for consent is a healthy, normal, and necessary part of everyday interactions. You can download and print materials for your Sexual Assault Awareness Month activities below!
I Ask for Consent Palm Card and Handout cover the basics of knowing how to ask for and recognize consent. For best graphic quality, download the PDF and then print it out.
I Ask for Digital Consent Palm Card and Handout discuss the importance of consent in online interactions. For best graphic quality, download the PDF and then print it out.
I Ask How to Teach Consent Early Palm Card and Handout instructs parents on how to model consent with children in late childhood and early adolescence. For best graphic quality, download the PDF and then print it out.
I Ask How Power Impacts Consent Palm Cards and Handout looks at the way imbalances of power impact consent. For best graphic quality, download the PDF and then print it out.
For additional resources, visit the National Sexual Violence Resource Center (NSVRC).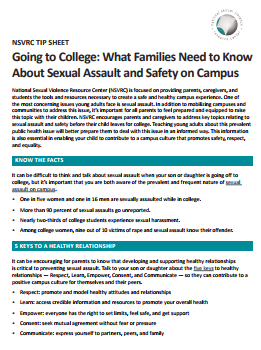 Sexual assault is a widespread problem on college campuses. This tip sheet provides information for families to discuss regarding campus sexual assault as well as safety, consent, and healthy relationships. A list of questions to ask about how your child's college handles sexual assault is also included.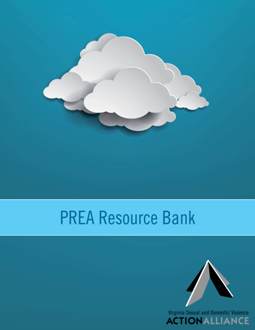 PREA is the first United States federal law dealing with the sexual abuse/assault of people who are incarcerated. The PREA Resource Bank, which offers a collection of essential PREA resources, research, toolkits, templates, and training, is divided into 7 sections.
Part 5, Corrections in Focus, provides tools and resources specific to people working in the corrections field.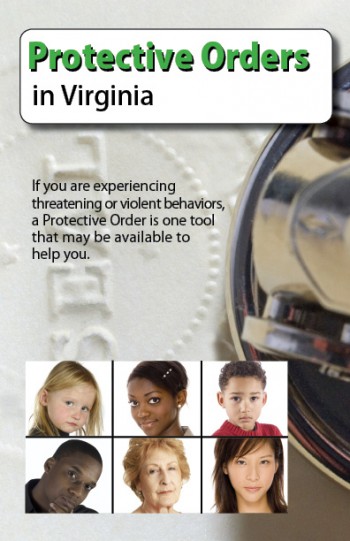 A pamphlet that thoroughly and plainly describes Virginia's Protective Order process. Includes: What is a Protective Order (P.O.)? Who is eligible to ask for one? Where to request a P.O.? What are the 3 types of P.O.s? What can a P.O. do? How do I ask for an Emergency P.O.? Where do I go to petition for a Family Abuse P.O.? Where do I petition for a (General District Court) Protective Order? Now that I have a P.O., what do I need to know? Also includes information about Protective Orders for teen dating violence, and guidance for the Lesbian/Gay/Bi-Sexual/Transgender (LGBT) Community. 16 pages. Published July 2011.
Order brochures and other materials from the Action Alliance.
Who is this document for?
This is a Question and Answer (Q&A) for domestic violence and sexual assault (DV/SA) victim advocates and attorneys who are serving immigrant survivors of gender-based violence, both undocumented survivors and survivors who may be eligible for VAWA self-petitions, U visas, T visas or applying for gender-based asylum. Keep in mind that this information may change as we learn more about the plans of the incoming administration. This document is not legal advice or authority, but rather, it is for informational purposes only, not for media distribution.
Why is this important for survivor safety?
President-elect Trump pledged to make several sweeping changes to immigration policy within his first 100 days. Several of those changes are related to the potential termination of the Deferred Action for Childhood Arrivals (DACA) program and increased enforcement and stricter penalties for those with criminal records and those who re-enter after a previous removal order. As of right now, we do not know whether the incoming administration will be specifically looking to make changes to survivor-based immigration relief. Nonetheless, staying informed about the national and local law enforcement policies and practices is essential to safety planning with survivors of gender-based violence (domestic violence, sexual assault, trafficking). If you are a victim service provider who works with immigrants and want more information about local law enforcement immigration policies and practices, please contact the Domestic and Sexual Violence Coalitions in your state.
Read and download the English Q&A document here.
Read and download the Spanish Q&A document here.

Questions this document answers:
This document was prepared by Americans for Immigrant Justice, Asian Pacific Institute on Gender-Based Violence, ASISTA Immigration Assistance, Casa de Esperanza: National Latin@ Network; Center for Gender & Refugee Studies, Freedom Network USA, Immigrant Legal Resource Center, Immigration Center for Women and Children (ICWC), Julie Marzouk Assistant Clinical Professor, Dale E. Fowler School of Law at Chapman University, Minnesota Coalition for Battered Women, National Immigrant Justice Center, Tahirih Justice Center, We Belong Together.